Erosion-Control-Products-Contact Us: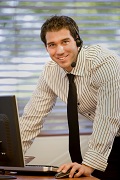 When looking for Erosion-Control-Products-contact us to help you find what you need! Whether you need pricing information, have questions about materials or applications, or want to place an order, our Erosion Control team here at Granite Environmental is at your service!
Erosion & Pollution Problems?
Granite Environmental Offers Solutions

Office Hours: Monday - Friday 8 am - 5 pm EST


---
Feel free to
give us a call
or
send an e-mail
to contact our sales team.
Got Specs or Drawings?
Fax them
in and we'll take a look!
Phone: (+1) 772.646.0597
TOLL FREE Phone: 888.703.9889
Fax: 772-589-3343
E-Mail: granite@Erosion Control Products .com
Mail: Granite Environmental / P.O. Box 780928 / Sebastian, FL 32978
---
Erosion Control Resources

Read our Policies, Warranty, Terms & Conditions, and Guarantees

See How We Shop Freight for You!

Stay Up to Date with Erosion & Pollution News!
---
Granite Environmental specializes in erosion control products, collapsible portable tanks, and site specific solutions for industrial applications and emergency use.
"When nobody wants to listen to you, we do!"
Want to Learn More About Granite Environmental?
Visit our About Us Page.
How are we doing??
Help us learn how we can improve our site by taking a short Visitor Survey!