Geotextiles Woven
250 lbs. Grab Tensile Strength
The 250 lbs. geotextiles woven fabric is the perfect option for stabilization, separation and strength in your location. Offering a weight of 5 oz./sq. yd and grab tensile strength of 250 lbs., these geotextiles are a reliable option for road stabilization, increased ground support, and aggregate separation.
Woven geotextiles are typically constructed from a polypropylene film that offers high resistance to UV degradation, biological degradation and many chemicals. Each geotextile is sold by the roll with standard rolls sizes of 12.5 ft. x 432 ft. or 17.5 ft. x 309 ft.
If you have questions about products, give us a call at (+1) 772.646.0597 or toll free at (+1) 888.703.9889 or request a price quote.
Features:
Fabric: Woven Polypropylene Slit Film
Roll Size: 600 yd2 per Roll
Weight: 5.0 oz/yd2
Grab Tensile Strength: 250 lbs.
Benefits:
High Strength
UV Resistant
Chemically Inert
Rot Resistant
Economical
Helps Stabilize Roads and Embankments
High Strength for Demanding/Heavy Top Materials

Typical Erosion Control Applications:
Separation
Hydraulic Construction
Road, Embankment or Area Stabilization
Railroad Construction
Rip Rap
Aggregate Separation

Woven Geotextile 250 labs. Grab Tensile
Technical Specifications

Property
Test Method
Unit
Minimum Average Roll Value (M.A.R.V.)
Weight (typical)
ASTM D5261
oz/yd2 (g/m²)
5.0 (170)
Grab Tensile
ASTM D4632
lbs. (kN)
250 (1.11)
Grab Elongation
ASTM D4632
%
15
Trapezoid Tear Strength
ASTM D4533
lbs. (kN)
90 (0.405)
CBR Puncture Resistance
ASTM D6241
lbs. (kN)
900 (4.005)
Permittivity*
ASTM D4491
sec-1
0.5
Water Flow*
ASTM D4491
gpm/ft²
(l/min/m²)
4 (163)
A.O.S*
ASTM D4751
U.S. Sieve(mm)
40 (.425)
UV Resistance
ASTM D4355
%/hrs
70/500

View Material Specification Sheet



Packaging
Details
Roll Dimensions (W x L) - ft
12.5 x 432 / 17.5 x 309
Square Yards per Roll
600
Estimated Roll Weight - labs.
250

Request Pricing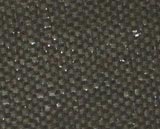 Looking for additional geotextile options? Working to meet a range of needs and storage requirements, we offer several different woven and non woven geotextiles to help with stabilization, filtration, separation and drainage. For more information regarding our variety of geotextiles, please check out the Geotextiles Woven & Non Woven Page.