Erosion Control Blanket
---
Erosion-Control Blanket
Polyprop Blanket SuperGro®


The Landlok SuperGro
®
Looking for an erosion-control blanket that fosters temporary control? The Landlok® SuperGro® is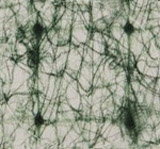 specially designed for use in low-flow channels, swales, and moderate slopes. When used, these polypropylene blankets efficiently hold seeds and soil in place to start growth. They continue to support growth by protecting the emerging seedlings and ultimately facilitate accelerated vegetation growth.
The unique design of the SuperGro® is comprised of a polypropylene scrim that is rapidly degradable and a thin web of soil reinforcing polypropylene fiber. It is extended-term degradable, breaking down after one and a half (1 ½) years.
Features:
Geocomposite Material
Degradable Polypropylene Scrim
Reinforcing Polypropylene Fiber
Green Color
Degrades at 1 1/2 Years
Holds Seeds and Soil in Place
Benefits:
Lightweight
Degradable
Functional Longevity
Accelerates Vegetation Growth
Protects Emerging Seedlings
Typical Erosion Control Applications:
Temporary Erosion Control
Vegetation Growth
Low to Moderate Applications
Swales
Low-Flow Channels
Moderate Slopes
Landlok® SuperGro® Technical Specifications

Typical

Property

Test Method

English

Metric

Physical

Mass/Unit Area

ASTM D-5261

0.70 oz/yd2

23.7 g/m2

Color

Visual

Green

Mechanical

Specific Gravity

N/A

0.9

0.9

Endurance

Functional Longevity

Observed

Up to 18 Months

Up to 18 Months

Roll Sizes

8 ft x 112.5 ft

2.4 m x 342.9 m

Customers Who Viewed This Product Also Viewed:


Questions? We can help! Call our team at +1-772-646-0597 or fill out our quote request form to discuss your requirements.
---