Erosion Control Products
Become a Vendor!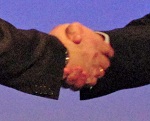 When you become an Erosion Control Products Vendor, you become a part of our GEI Works! GEIspecializes inErosion Pollution Control Products and Site Specific solutions for Industrial Spill Clean Up Applications and emergency use.
We are a complete erosion pollution solution resource and are there to help you through all stages of your Pollution Project Cycle©;
-> Prevention-> Control-> Containment-> Recovery-> Disposal

Through our industry partnerships we stock erosion control and pollution clean-up products across the United States. Our global partners can service your needs wherever your business may take you, ensuring complete water pollution solutions and environmental compliance products.
Questions? We can help! Call our team at +1-772-646-0597 or fill out our quote request form to discuss your requirements.