Wetland Restoration
Natural Coir Products and Solutions
Questions? Call Us Now!
---
Wetland Restoration Menu
Request Quote & Info:
---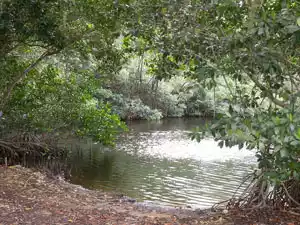 Over the years, many wetlands have been altered or drained to accommodate population growth and expansion. Such changes have caused issues with animal and plant ecosystems, local climate, water quality, and even bird migration patterns. To help reduce the effect of human expansion, wetland restoration projects have been started in a number of damaged areas throughout the country.
Our friendly staff is here to help you get the exact product you need!.


Erosion Control Products Specific for Wetland Restoration
Erosion Control Products for Wetland Restoration
As a local Florida company, Erosion Control Products cares a great deal about wetland restoration. With more than 1.5 million acres of wetlands, the state has a deep commitment to preserving these places for future generations. We strive to help preserve wetland resources and restore ecological integrity to the areas. Erosion Control Products offers natural wetland restoration products to build up the land without harm.
Wetland restoration products are made from biodegradable materials to provide natural support, erosion control, and vegetative growth in environmentally sensitive areas. Typically constructed from biodegradable coir or straw fibers, these products offer the perfect blend of strength and reliability. Their nature allows them to stabilize areas without causing harm to surrounding wildlife or vegetation in the area. Available options include coir logs, erosion control mats, and erosion control wattles.
Erosion Control Products Specific for Wetland Restoration
Advantages of Natural Fiber Products
All Natural Construction: Due to the sensitive nature of wetland restoration, each product offered here is made from 100% natural and biodegradable materials. These fibers (typically coir or straw) provide a natural foundation for controlling erosion and increasing vegetative growth.
Safe for Wildlife: Since all of the materials used for these products are made from natural materials, they do not pose a threat to surrounding wildlife in the area.
Biodegrades: Regardless of whether you are using straw or coir products, each mat, log, and wattle is designed to biodegrade on its own over a period of time. This eliminates maintenance requirements and creates a product that is easy to use and control.
Enriches Surrounding Areas: Once the products begin to biodegrade, their material will combine with the soil to provide a more enriched and stabilized environment. This helps to continuously support vegetative growth and wetland restoration for years to come.
If you have questions about our wetland restoration products, give us a call at 1-863-261-8388 or request a price quote.
Other Product Categories


Soil Reinforcement
Woven Geotextiles
Stormwater BMPs
---