Straw Erosion Control Mats
Straw Erosion Blankets for Soil Stabilization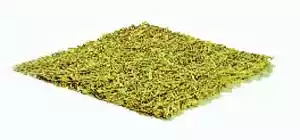 Straw erosion control mats are a temporary erosion control product designed to provide stabilization along slopes, hills, banks, and other erosion prone location. Comprised of 100% wheat straw and biodegradable jute netting, these blankets are a natural way to prevent erosion in your location.
Standard mats are designed to reinforce locations until vegetation, grass or other materials are allowed to take root. For most areas, blankets are equipped for use on slopes from 3:1 to 2:1, flows up to 6 fps, and are able to last up to 12 months.
Our friendly staff is here to help you get the exact product you need!.


Straw Mat Features




Primary Material: 100% Wheat Straw
Netting: Organic Jute Fiber
Thread: Biodegradable Jute Yarn
Typical Lifespan: Up to 12 Months
Recommended Slope: 3:1 - 2:1
Recommended Flow: 6 fps

Straw Mat Benefits




Lasts up to 12 Months
Fosters the Growth of Vegetation
100% All-Natural
No Synthetic Materials Used
Standard Erosion Control Applications
Low Slope Stabilization
Light Flow Areas
Vegetation Growth
Erosion Protection
Straw Erosion Control Mat Technical Specifications
Additional Product Information:
Check out our complete variety of Erosion Control Products and our Erosion Control Line Card.

Customers Who Viewed This Product Also Viewed



Straw Mats
Erosion Control Mats:
Temporary Mats
Straw/Coconut
Temporary Blanket
Questions? We can help! Call our team at 1-863-261-8388 or fill out our quote request form to discuss your requirements.