Erosion Control Bags for Coastal Protection
Geotextile Breakwater Tubes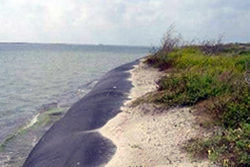 Question: I would like some information about your erosion control bags or any other product that can help with coastal erosion. We are perched up on a hillside that took a hit from Hurricanes Floyd and Michelle in the late 90's and early 2000's. We need to rebuild the lower area of the hillside, so the waves don't continue to erode the cliff face. I'm not sure which product is the best to use. I was thinking maybe some of the geotubes or geo bags?
Answer: Thank you for your inquiry! To stabilize coastal shorelines, one of our most frequently used products is the Geotextile Breakwater Tube. This geotextile tube is placed along the shores to help trap soil and prevent any further erosion.
Our friendly staff is here to help you get the exact product you need!.


What Are Geotubes Used For?
Essentially, erosion control bags work as dewatering or sediment removal filters. When placed on its own, a bag traps sediment and sludge, allowing only clear water to flow through. This effectively traps soil and sediment to clean out water areas.
Ideal for use on shorelines, erosion control bags trap the sand and particles you need to prevent shoreline erosion. This forms an extra layer on your shore while continually preventing sand from leaving the coastal area. Additionally, because the geotubes are designed to filter water, waves will naturally flow in and out along the coastline without being affected or inhibited by the breakwater tubes.
Advantages of Erosion Control Bags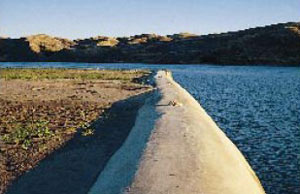 Shoreline Erosion Prevention: Using geotubes along your shores serves as a natural barrier to protect coastlines. They hold up well during storms and greatly reduce the risk of erosion.


Available in Earth Tones: This allows the tubes to blend right in to your sandy shoreline making protection look natural.


Made from Durable Materials: The geotubes' construction is well suited for constant water, sand, and outdoor exposure.


UV Stabilized: This added protection helps the erosion control bags hold up during constant exposure or use in sunlight.


Economical and Natural Looking: As opposed to concrete structures, geotubes for erosion control have a pleasant, natural look. They are also far less costly than concrete alternatives.
Breakwater Erosion Control Bag Material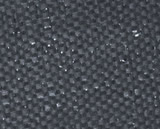 Geotubes for erosion control use woven geotextile polypropylene fabric. Visit the Woven Geotextiles page for more information and specifications.
There are many different geotubes sizes depending on the amount of volume the tube needs to hold or the height you desire for your shoreline protection.
Learn more about Geotubes.
Still have questions about geotubes? We can help! Call the Erosion Control Products team at 1-863-261-8388 or fill out our quote request form to discuss your requirements.