Erosion Control Mats
Temporary Coir Erosion Matting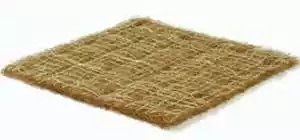 Temporary biodegradable erosion control mats are environmentally safe products for controlling erosion. Equipped to handle multiple erosion control locations, including sandy soils, our erosion matting features biodegradable coir fiber placed between two organic jute/scrim leno woven nets. This provides a high strength material that is still completely biodegradable. Depending on your conditions, the temporary coir mat can be used for a time period of up to 24 months. Erosion control matting is typically used on slopes up to 2:1 and flows up to 8 fps.

If you have questions about erosion control mats, give us a call at 1-863-261-8388 or request a price quote.
Temporary Coir Mat Features




Interior Material: Thick 100% Pure Coir Fibers
Netting: Organic Jute Fiber
Thread: Jute Yarn
Blanket Design

Temporary Coir Mat Benefits

No Harmful Synthetics Used
100% All-Natural
100% Biodegradable
Standard Erosion Matting Applications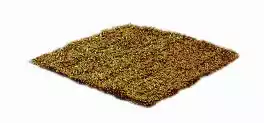 2:1 Slopes
8 fps Flow
Environmentally Sensitive Situations
Standard Erosion Control
Sandy Soil Types
Temporary Coir Mat Technical Specifications
Roll Width
8 ft. (2.44 m) or 16 ft. (4.88 m)
Roll Length
112.5 ft. (34.3 m) or 562.5 ft.(171.5 m)
Thread Pattern
1.5 in. Stitching
Net Opening
1 in. x 0.5 in.
Recommended Slope
Up to 2:1
Recommended Flow
8 fps (2.4 m/s)
Material Composition
Top Net/Bottom Net: Jute Fiber 9.3lbs / 1000 ft²
Thread (Stitching): Jute Yarn
Additional Product Information:
Additional Erosion Matting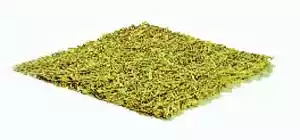 In addition to the temporary coir mat, we also offer several other products to help with temporary or long-term control including the following:
Coir Mats (4-6 years)
Straw Mats (up to 2 years)
TRMs
For more information, check out our complete variety of Erosion Control Mats.

Customers Who Viewed This Product Also Viewed


Straw Erosion Mats
Woven Geotextile
Straw/Coconut Temporary
Straw Blanket
Questions about erosion control mats? We can help! Call our team at 1-863-261-8388 or fill out our quote request form to discuss your requirements.