Rip Rap Erosion Control
Woven Geotextile Rip Rap Fabric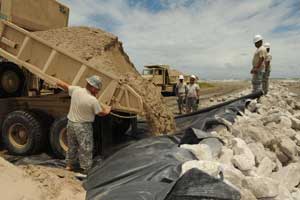 Rip rap erosion control products are designed to address the strength and erosion control requirements when stabilizing a shoreline or any area with rip rap. Since these areas are specifically prone to erosion, having an extra layer of support through woven geotextiles underneath the rip rap can help increase the efficiency of your design.
Our friendly staff is here to help you get the exact product you need!.


Woven Geotextiles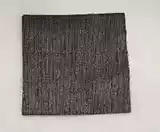 Woven Geotextiles are one of the most commonly used erosion control products under rip rap. Due to their high overall strength, they are well adapted to holding large rocks, small rocks, or other shoreline materials. Many of the woven geotextiles listed on our site will offer a high layer of strength for holding up during installation and several meet AASHTO Class I or Class II standards.
Models Include:
150 lbs. Grab Tensile Strength
200 lbs. Grab Tensile Strength
315 lbs. Grab Tensile Strength
Rip Rap Locations
Rip rap is commonly used in locations dealing with high levels of erosion due to wave action, tides, or frequent runoff. Due to the seriousness of erosion in these areas, rip rap is used as a permanent solution. Some of the places where they have been used most often include the following:
Shorelines
Coasts
Beaches
Banks
Bottom Slopes
Installation Geotextiles with Rip Rap
Installing a woven geotextile under rip rap should be done prior to any placement of rock or stone. Installing a geotextile under rock is similar to a general geotextile installation:
Prepare the Install Area by Removing Rocks and Objects
Smooth and Level the Area
Lay out the Geotextile Fabric
Anchor the Fabric with Staples or Pins (edges should be overlapped by 12 inches)
For some locations, adding a layer of gravel may be required to help prevent any damage to the cloth.
If you have questions about rip rap erosion control, give us a call at 1-863-261-8388 or request a price quote.