Current Page
---
Geotextile Fabric Woven
Polypropylene Geotextile
Question: I am looking for geotextile fabric woven materials for stabilization efforts in my area. I need to separate and stabilize the area. I need it to meet AASHTO M22 Class III. Do you have any polypropylene woven geotextiles?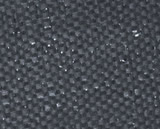 Answer: For stabilization and separation applications, a great option would be our Polypropylene Geotextiles for Erosion Control. These woven geotextiles have a tensile strength of about 200 lbs. and can be used in several different locations to stabilize and separate materials in your area.
Looking for fabric with a lower tensile strength? View all Woven Geotextiles.
Features:
There are several features included in these woven geotextile materials that help them to separate or stabilize the area. Some of these features include:
Woven Polypropylene Silt Film
Low Elongation of 12%
Tensile Strength of 200 lbs.
Meets AASHTO M288 Class III Standards
Resistant to Several Materials Including:
The woven polypropylene geotextile is a highly reliable fabric that has been used for several different applications including:
Road Construction
Heavy Erosion
Embankments
Steep Slopes
Benefits:
In order to successfully work in multiple applications, these woven geotextiles have several features to increase their strength and make them strong enough to withstand harsh conditions. Some of these benefits include:
High Tensile Strength, Low Elongation: Like many polypropylene fabrics, these geotextiles have a high tensile strength and low elongation. This helps to form a strong fabric material that can withstand several conditions including installation, chemical resistance and more.
Polypropylene Silt Film: As with many of our other woven geotextiles, these geotextiles are made from a silt film. The silt film is made by taking a thin and wide sheet of plastic which is then extruded, slit, and stretched. As this fabric is stretched, it can then align molecular chains and be placed on a loom to be woven.
Outperforms Conventional Methods: This geotextile fabric woven material is then able to outperform conventional methods of erosion control, stabilization, and separation. This provides you with a stronger material that can withstand time.
If you have questions about products, give us a call at +1-772-646-0597 or request a price quote.
---