Geotextiles for Erosion Control
Road Stabilization with Woven Geotextile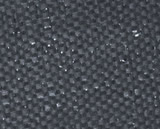 Woven geotextiles for erosion control are made from a robust fabric that allows them to stabilize and control soil movement during use. Fabrics featured here are made from a polypropylene silt film that allows them to withstand a range of applications, chemicals and stresses. This additionally gives them high resistance to UV rays, biological degradation and chemicals that are often present in the installation area.
Woven 200 geotextile features a grab tensile strength of 200 pounds. Within our standard range (150-300 lbs), this model offers medium strength for use under rip rap, dirt roads, hillsides, machinery and other equipment.
Our friendly staff is here to help you get the exact product you need!.


Woven Geotextiles Features

Woven Polypropylene Slit Film
High Tensile Strength
Low Elongation
Dimensional Stability

Woven Geotextiles Benefits

Cost Effective Stabilization and Erosion Solution
Resistant to Rot, UV Rays, and Chemicals
Outperforms Conventional Erosion Control Methods
High Strength Support for Roads and Traffic Areas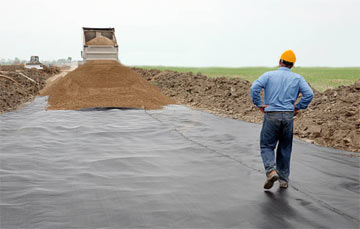 Woven Geotextiles Applications
Driveway Construction
Aggregate Separation
Road Stabilization
Rip Rap Erosion Support
Geotextiles For Erosion Control Specifications
Property
Test Method
English
Metric
Tensile Strength (Grab)
ASTM D-4632
200 lbs
890 N
Elongation
ASTM D-4632
12%
12%
Puncture
ASTM D-4833
90 lbs
400 N
CBR Puncture
ASTM D-6241
700 lbs
3110 N
Mullen Burst
ASTM D-3786
400 psi
2578 kPa
Trapezoidal Tear
ASTM D-4533
75 lbs
330 N
UV Resistance % Retained at 500 hrs
ASTM D-4355
70%
70%
Roll Sizes
12.5' x 432' / 3.81 m x 131.7 m
15.0' x 360' / 4.57 m x 109.8 m
Woven geotextiles for erosion control are made with multiple options depending on grab tensile strength. Depending on the traffic and materials being used on the fabric, different options may be better equipped than others at controlling erosion. Grab tensile strength ranges anywhere from 150 lbs. to 300 lbs.
Customers Who Viewed This Product Also Viewed

Woven Geotextile 250
Woven Geotextile 315
Woven Geotextile 150
If you have questions about geotextiles for erosion control, give us a call at 1-863-261-8388 or request a price quote.