Mirafi® Nonwoven Fabric
Nonwoven Geotextile Filter Fabric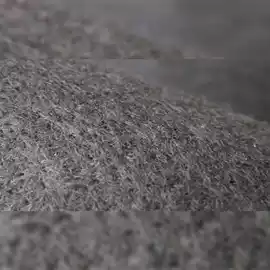 Our Mirafi® nonwoven fabric is a high strength geotextile designed to help with aggregate separation, provide foundation, and filtration on a site. High in both permeability and strength, our nonwoven geotextile filter fabric offers effective filtration for both low and high flows. Nonwoven geo fabric is perfect for landscaping, drainage, soil separation, erosion control, sediment control, cushioning and many other construction related applications. We offer a range of Mirafi® nonwoven fabric from light to heavy weight. Find out more about which Mirafi® filter fabric is right for your project by talking with one of our team members!
Our friendly staff is here to help you get the exact product you need!.

or Contact us for additional information.
Mirafi® Filter Fabric Features

100% Polypropylene Fibers
Needle-Punched Design
High water flow rates and soil interaction
Tear and Puncture resistance
High transmissivity and permittivity
Rot-Resistant Fabric

Mirafi® Filter Fabric Benefits

Durable Construction and Design
Filtration and Drainage Applications
Conforms to Ground or Trench Surface
Chemically Stable in a Variety Environments
Multiple Strengths
Mirafi® Non-Woven Geotextiles
Mirafi® nonwoven geotextiles are the perfect choice for filtration, soil separation, landscaping, drainage, and permanent sediment control. The needle-punched fabrics are designed to be rot-resistant, and have high permittivity and water flow rates. We have three Mirafi® geo fabrics available. Mirafi® Mscape is a lighter weight nonwoven used primarily for landscaping and weed control. Next, our Mirafi® N Series is more suited for soil separation and drainage. Our final nonwoven geotextile, the Mirafi® S Series, is stronger and used more for subsurface drainage systems and permanent erosion control. There are also thicker options available upon request. See our different filter fabrics below for more information.
Mirafi® MSCAPE

Our Mscape nonwoven geotextile is utilized in soil separation and drainage projects for lighter landscaping and asphalt overlay. This filter fabric withstands environmental issues found in a variety of applications such as parks, golf courses, and sports park construction projects. Ideal for landscaping, Mirafi® Mscape inhibits existing weed growth, while suppressing any new weed growth. Easily cut into any shape with simple tools or household scissors. This lightweight nonwoven fabric is most often see in drainage, landscaping, filtering applications, and asphalt overlay. Visit our Mirafi® Mscape page for more information.

Mirafi® N-Series

Mirafi® N-Series is used in transportation, building site, and water infrastructure projects for drainage and soil separation. The N-Series has exceptional soil particle retention by combining superior water flow rates, high soil interaction and durability. This filter fabric's construction easily conforms to ground or trench surface, ensuring problem-free installation. The Mirafi® N-Series is chemically stable, making it the perfect geotextile fabric for permanent erosion control, subsurface drainage, and roadway separation projects. Find out more about our Mirafi® N-Series.

Mirafi® S-Series

Our stronger Mirafi® S-Series fabric is created for environmental, energy infrastructure and natural resource projects. This strong filtration fabric is the ideal choice for filtration, separation, drainage and protection. Mirafi® S-Series nonwoven delivers excellent resilience with high puncture resistance, transmissivity and permittivity. The S series is perfect when employed as liner protection in solid waste landfills, fracking ponds, and other water management systems. Differing from the N-Series in its material weight and thickness, the S-Series fabric is included in the certified properties of the product. The Mirafi® S-Series provides an economical solution for many civil engineering applications, providing a cost-effective alternative to graded-aggregate filters. Visit our Mirafi® S-Series page to learn more.
Mirafi® Nonwoven Geotextile Applications
The Mirafi® nonwoven fabrics are commonly useful in stabilization, filtration, or separation applications. Mirafi® filter fabric comes in three weights: light, medium, and heavy. These weights indicate the thickness of the fabric, strength, and drainage capability. Our Mirafi® nonwoven filter fabrics have a variety of applications depending on your project needs.
Lighter weight Mirafi® Mscape is the best choice for drainage and landscaping. Lighter weight filter fabric is also used for asphalt overlay to inhibit cracking in asphalt.
The Mirafi® N-Series, our medium weight geotextile, include applications in stabilization, erosion control, and drainage projects. This nonwoven geo fabric is commonly used around French drains and subsurface drains to filter out silt and allow water to pass through.
Our stronger Mirafi® S-Series is perfect for permanent erosion control, critical subsurface drainage, and geo-membranes in landfill construction. Nonwoven fabric allows water to pass through the material, acting as a stable layer that will not weaken due to water.
Other applications for Mirafi® Nonwovens include:
Filtration
Reinforcement
Separation
Stabilization
Underlayment
Erosion Control, Prevention and Repair
Pipe Wrapping and Trench Drains
Drainage Applications
Filtration Applications
Embankment Stabilization
Looking for more information on our biodegradable erosion control solutions? See our Erosion Control Line Card.
Give us a call for pricing on all our Mirafi® nonwoven geotextiles. Call1-863-261-8388 or request a price quote.