Mirafi® Mscape
Mscape Landscaping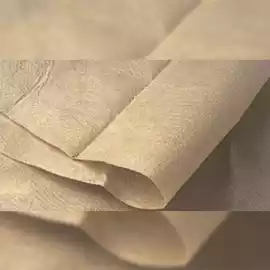 Mirafi® Mscape is a nonwoven geotextile is the right choice for landscaping, light drainage, and soil separation. Made with staple fibers, Mscape landscaping fabric gives you exceptional performance for parks, golf courses, sport parks, construction projects and more. This geo fabric inhibits existing weeds, and keeps any new growth from coming through. 100% needle punched polypropylene fabric is strong enough to resist UV rays, prevent rot, and filter out unwanted materials. Mirafi® Mscape reduces your expenses, while delivering excellent landscaping performance. Talk with one of our team to find out about our available nonwoven fabric strengths and weights.
Our friendly staff is here to help you get the exact product you need!.


Mirafi® Mscape Landscaping Fabric
Mirafi® Mscape nonwoven geotextile is a rot-resistant, heat-treated nonwoven polypropylene landscape fabric with a high permeability and water flow rate. Because of the nonwoven geo fabric's design air, water, and fertilizer passes through while retaining debris and pollutants. Mirafi® Mscape's ability to stay in place without mildewing, becoming brittle or decomposing is an important benefit of this versatile landscaping fabric.
Synthetic Geotextile Features:

Inhibits Weeds and New Growth
Permits Passage of Air and Liquids
Resists Tears and Punctures
Resists UV Rays and Extreme Temperatures
Remains in Place Without Decomposing

Mirafi Mscape Benefits:

High Level of Dimensional Stability
Filtration and Drainage Applications
Reliable Filtration
UV Rot Resistant
Durable Construction and Design
Prevents "Souring" of Soil and Beds
Mscape Landscaping Applications
Mirafi® Mscape landscaping fabric is the right choice for a variety of, landscaping, drainage filtering applications, and asphalt overlay. Our filter fabric is specifically designed to act as a weed barrier, and can be installed as a soil separator and light drainage filter. Mirafi® Mscape nonwoven landscaping fabric is inert to biological degradation and resists alkalis, chemicals, and acids when encountered naturally.
Road Construction
Sedimentation Control
Landscaping
Drainage
Soil Separation
Filtration
Mscape Landscaping Specification
| Property | Test Method | Unit | Typical Values |
| --- | --- | --- | --- |
| Mass/Unit Area | ASTM D5261 | oz/yd2 (g/m2 ) | 3.5 (119) |
| Grab Tensile Strength | ASTM D4632 | lbs (N) | 90 (401) |
| Trapezoid Tear Strength | ASTM D4533 | lbs (N) | 30 (134) |
| Flow Rate | ASTM D4491 | gal/min/ft2 (l/min/m2 ) | 135 (5500) |
| UV Resistance after 500 hours | ASTM D4355 | % strength retained | 70 |
| Thickness | ASTM D5199 | mil (mm) | 25 (.6) |
| Roll Dimensions | Roll Weight | Roll Area |
| --- | --- | --- |
| Width X Length ft x ft (m x m) | lbs (kg) | yd2(m2 ) |
| 3 x 300 (0.9 x 91.4) | 24 (11) | 100 (84) |
| 6 x 300 (1.8 x 91.4) | 48 (22) | 200 (167) |
| 9 x 300 (2.7 x 91.4) | 72 (33) | 300 (251) |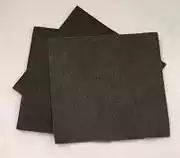 Mirafi® Mscape comes in easy-to-handle, lightweight rolls, and can be installed with simple tools or household scissors. Install geo landscaping fabric before new planting or retrofit to existing landscapes. Call one of our specialist today for help with your landscaping fabric needs.
We also carry other Mirafi® non-woven geotextiles; visit our Mirafi® nonwoven geotextile page.
Need more information on our erosion control solutions or woven geotextile product line? See our Soil Erosion Control Material Variety.
Customers Who Viewed This Product Also Viewed


Straw Erosion Control Mats
Erosion Control Geotextile: Woven
Nonwoven Geotextile Turf Reinforcement Mat
Questions? We can help! Call our sales team at 1-863-261-8388 or fill out our quote request form to discuss your requirements.