Polypropylene Erosion Control Mat
Polypropylene Mat for High Flow Areas
Question: I am looking for a polypropylene erosion control mat for use in a high flow area. Do you have anything?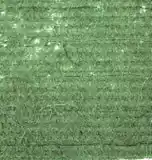 Answer: Thank you for contacting us! For high flow areas a great choice is our Polypropylene Erosion Control Blanket. This erosion control mat has been designed for long-term or permanent erosion control and can be used on slopes that are 1:1 or higher. It has often been used in high flow channels, streams, and other water locations.
View all our Erosion Control Mats.
Our friendly staff is here to help you get the exact product you need!.


Polypropylene Erosion Control Mat Features
This highly durable erosion control mat is ideal for tough or demanding erosion control jobs. Some of the many features found on this mat include:
Two Layers of UV Stabilized Netting

Top Layer: Polypropylene 5 lbs./1,000 MSF
Bottom Layer: Polypropylene 3 lbs./1,000 MSF

UV Stabilized Black Degradable Thread
Thread Spacing: 1 1/2"
Green or Tan Color Option
Lifespan: Permanent
Matting Material: 100% UV Stabilized Polypropylene Fiber
Thickness: 0.5"
Standard Blanket Dimensions: 75 sq. yards
Unvegetated: Exceeds 3.00 psf at 1/2" soil loss
Vegetated: Exceeds 10 psf
Polypropylene Erosion Control Mat Benefits
This polypropylene erosion control mat is designed for tough reinforcement jobs and offers many advantages during its use.
Tough Exterior: The tough exterior found on this blanket has allowed it to be used in several demanding or long-term erosion control conditions. Areas this polypropylene mat has been found includes:

Slopes 1:1 or greater
Shorelines
High-Flow Channels
Other High-Flow Water Locations
Tan or Green Color Options: These natural colors allow the erosion control material to blend in naturally with its surroundings to match your worksite or job area.
Permanent Control: While many coir or erosion control materials biodegrade over time, these polypropylene mats are built for extended use and are often used in areas that require long-term or permanent control.
We also offer a wide variety of other erosion control matting and blanket materials including coir mats, straw mats, and aspen wood mats.