Erosion Control Blanket
Polypropylene Blanket P5000
The P5000 erosion control blanket is ideal for jobs that require long term or permanent erosion control measures such as shorelines, channels, high-flow areas, and slopes 1:1 or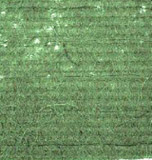 greater. Standard blankets are 75 square yards in size and are available in either a green or tan color. Custom dimensions can also be constructed as required.
The erosion blanket shown here is made up of 100% UV stabilized polypropylene fibers. Both the top and bottom netting are additionally made from a polypropylene material to add increased strength in your location. Matting is designed to exceed 3.00 psf at 1/2 inch soil loss under the ECTC's bench scale test method 3, unvegetated. Often used as a turf reinforcement mat, this material can provide erosion control for years.
Features:
Degradable Thread
Color Options: Tan or Green
Permanent Erosion Control
Lifespan: Permanent
Typical Sizing: 75 sq. yards (61 sq. meters)

Benefits:
Double Photodegradable UV Stabilized
Robust Exterior
Functions as a Turf Reinforcement Mat
Provides Erosion Protection in Excess of 36 Months

Typical Erosion Control Applications:
1:1 and Greater Slopes
High-Flow Areas
Channels Permanent Conditions
Shorelines

Polypropylene Blanket P50000 Technical Specifications

Contents

100% UV Stabilized Polypropylene Fiber

Netting

Top: UV Stabilized Poly Propylene 5 lbs./1,000 MSF Bottom: UV Stabilized Poly Propylene 3 lbs./1,000 MSF

Thread

UV Stabilized Black Thread

Thickness

0.5"

Net Opening Thread

1/2" x 1/2" UV Stabilized Polypropylene Black Thread

Dimensions

87.1 ft L / 75.0 sq yds Area
(31.75 meters/62.71 sq meters)

Weight (approximate)

57 lbs (26 kg)

Life

Permanent

Thread Spacing

1 1/2"

Roll Size

7.75 ft W (2.44 meters)
Looking for something that is biodegradable? In addition to the high strength matting offered here, we also offer biodegradable options (such as coconut fiber, straw, aspen wood) to provide temporary erosion control until
vegetation can take root. To view more erosion control options, please check out our Erosion Control Blankets.

Customers Who Viewed This Product Also Viewed:


Questions? We can help! Call our team at +1-772-646-0597 or fill out our quote request form to discuss your requirements.