Gravel Bags
Construction BMPs for Sediment Control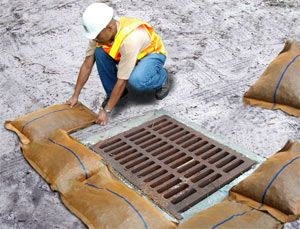 Gravel bags from GEI Works offer a quick way to provide support and filtration around storm drains, inlets, curbs, and other construction site locations. Designed for ease of use, the gravel bags can be shipped quickly to your location and filled on site. Standard bags are designed to accommodate as little or as much gravel as required for your location. Each construction gravel bag can be adjusted to meet specific flow, sediment, or filtration requirements.
Gravel bags are made from a woven poly material that offers a high resistance to outdoor areas, UV exposure, water, and other liquids. Bags are available as individually or as a continuous roll with green or orange color options.
If you have questions about our construction BMPs, give us a call at 1-772-646-0597 or request a price quote.
Construction Gravel Bag Features
Material: Woven Poly
Color Options: Green or Orange
Style Options: Individual Gravel Bags, One Continuous Roll
Filled on Site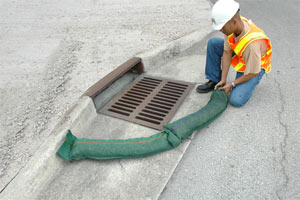 Construction Gravel Bag Benefits
Effectively Filters out Materials
Protects Drains from Pollution
Keeps Unwanted Materials from Entering the System
Economical
Easy to Place and Install
Strong and Robust Option
Rated for Outdoor Elements
Standard Stormwater Control Applications
BMP Around Curb Inlets
Barriers Around Grates and Drains
Construction Site Perimeters
Construction Gravel Bag Technical Specifications
Model
Dimensions
Quantity
Individual Bags, Orange
19" x 28"
(483 mm x 711 mm)
(250) bags / box
Roll Form, Orange
19" x 250 yards
(483 mm x 228.5 m)
One Continuous Roll
Individual Bags, Green
11" x 48"
(280 mm x 1220 mm)
(250) bags / box
Individual Bags, Green
11" x 96"
(280 mm x 2439 mm)
(125) bags / box
Roll Form, Green
(2) rolls 11" x 250 yards each
(280mm x 228.5 m)
Two Continuous Rolls
For additional construction BMPs, such as drain guards, drain covers, and inlet guards, please check out our complete Stormwater and Construction BMP Variety.

Customers Who Viewed This Product Also Viewed


Geotextile Tubes
Dewatering Bags
Breakwater Geotube
Questions about gravel bags or other construction BMPs? We can help! Call our team at 1-772-646-0597 or fill out our quote request form to discuss your requirements.