Geotextile for Road Stabilization
Roadway Stabilization Fabric
Question: I am looking at a geotextile for road stabilization. I am interested in learning more about your 200 woven geotextile fabric. How does this work with road stabilization? What material is it using?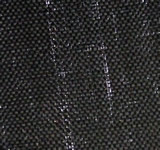 Answer: Thank you for contacting us! The W200 Woven Geotextile is one of many in our soil stabilization and separation fabrics. These fabrics are designed to filter materials while acting as an effective separation between road, soils, and aggregates. This works by separating dissimilar items and helping to maintain the structural integrity of your road area.
Features:
Woven geotextiles contain several different features that help to create a successful stabilization or separation method in your location. For the W200 geotextile, there are several different features that help to provide strength and stability for your area. Features include:
Woven Polypropylene Silt Film
Grab Tensile Strength: 200 lbs.
Grab Elongation: 15%
Permittivity: 0.5 sec -1
Water Flow: 5 gpm/sq. ft.
Weight: 4 oz/yd²
UV Stabilized
When using this geotextile as a method of separation or stabilization, these woven units are designed to form a type of barrier between your aggregates and other soil products. This helps to prevent mixing, allowing you to increase the structural stability of your soil.
Our friendly staff is here to help you get the exact product you need!.


Advantage of Woven Geotextiles
The woven geotextile for road stabilization is designed to act as a barrier between two different soil products. This particular geotextile is constructed from the polypropylene silt film fabric that offers high strength and resistance to several different aspects of your application.
Advantages to the woven geotextile include:
Cost Effective
High Tensile Strength
Low Elongation
UV Resistant
High Strength Fabric
Biological Degradation Resistant
Chemically Inert
Rot Resistant

Other Materials
If you are looking for additional materials to help with applications such as filtration or drainage, you might also consider using a non-woven fabric. These fabrics contain only a needle-punched exterior that allow retention of soils and particles, while still providing a way for water to drain through the material.