W200 Woven Geotextile Fabric
Stabilization and Separation Fabric
When choosing an erosion control product solution, W200 woven geotextile fabric is a popular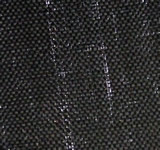 and economic choice. Made from woven polypropylene slit film tape, it boasts a long and productive life. It performs best in applications that need stabilizing or separating fabric. When used, it permanently prevents the mixing of two aggregates and increases the soil's structural stability.
The woven geotextile W200 is rot resistant, UV resistant, and chemically inert. It has been used in applications such as unpaved roads, sports fields, railroads, embankments, and even retaining walls. With a weight of 4.0 oz/yd², the W200 woven geotextile fabric offers a perfect balance of strength and stabilization.
W200 Features
Woven Polypropylene Slit Film
Weight: 4.0 oz/yd²
UV Stabilized
600 yds. per Roll
W200 Benefits
Rot and UV Resistant
Strong Woven Design
Balanced Separation and Strength
Strong for Weight
Chemically Inert
Typical Erosion Control Applications
Hydraulic Construction
Railroad Construction
Separation

Geotextile W200 Technical Specifications

Property
Test Method
Unit
Minimum Average Roll Value (M.A.R.V.)
Weight (typical)
ASTM D5261
oz/yd² (g/m²)
4.0 (136)
Grab Tensile
ASTM D4632
lbs (kN)
200 (.9)
Grab Elongation
ASTM D4632
%
15
Trapezoid Tear Strength
ASTM D4533
lbs (kN)
75 (.33)
CBR Puncture Resistance
ASTM D6241
lbs (kN)
700 (3.12)
Permattivity*
ASTM D4491
sec-1
0.5
Water Flow*
ASTM D4491
gpm/ft² (l/min/m²)
5 (203)
A.O.S*
ASTM D4751
U.S. Sieve(mm)
40 (.43)
UV Resistance
ASTM D4355
%/hrs
70/500
Packaging
Details
Roll Dimensions (W x L) - ft.
12.5 x 432 / 17.5 x 309
Square Yards per Roll
600
Estimated Roll Weight - lbs.
190
If you have questions about our products give us a call at +1-772-646-0597 or request a price quote.