12 oz. Nonwoven Fabric
Underlayment and Geotextile Stabilization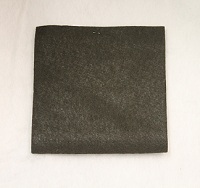 The 12 oz. nonwoven fabric is a heavy weight geotextile used for filtering, underlayment, sediment control, and stabilization. The geotextile for underlayment and geotextile stabilization offers a grab tensile strength of 300 pounds and still maintains a 50% elongation.
Our 12 oz. nonwoven filter fabric offers a high resistance to UV exposure, rotting, and other chemicals due to its polypropylene construction. Our fibers are put together through the process of needle to create the nonwoven geotextile. This process helps the material maintain great flexibility and filter out sediment in areas as needed.
Our friendly staff is here to help you get the exact product you need!.

or Contact us for additional information.
Features

Fabric: Nonwoven Needle Punctured Polypropylene
Grab Tensile Strength: 300 lbs
Roll Sizes: 12.5' x 300' and 15' x 300'
Weight: 12 oz/yd²
Puncture Resistance: 850 lbs.
50% Elongation

Benefits

High Strength and Chemical Resistance
Reliable Fabric
Effective Soil Separation
Thorough Filtration of Water
Long Lasting Fibers
Standard Applications
Sediment Control
Underlayment
Stabilization
Separation
Drainage
General Erosion Control
Gravel Driveway Construction
12 oz. Nonwoven Geotextile Technical Specifications
Property
Test Method
Unit
Minimum Average Roll Value (M.A.R.V.)
Weight
ASTM D5261
oz/yd² (g/m²)
12 (407)
Grab Tensile
ASTM D4632
lbs (kN)
300 (1.33)
Grab Elongation
ASTM D4632
%
50
Trapezoid Tear Strength
ASTM D4533
lbs (kN)
115 (.511)
CBR Puncture Resistance
ASTM D6241
lbs (kN)
850 (3.78)
Permittivity
ASTM D4491
sec-1
1
Water Flow
ASTM D4491
gpm/ft² (l/min/m²)
75 (3055)
A.O.S
ASTM D4751
U.S. Sieve (mm)
100 (.150)
UV Resistance
ASTM D4355
%/hrs
70/500
Roll Sizes
12.5' W x 300' L (3,750 ft²/roll)
15' W x 300' L (4,500 ft²/roll)
| | |
| --- | --- |
| For geotextile securement accessories, please call us at 1-863-270-8118! | |
Mirafi® Nonwoven Geotextile Filter Fabric
Another popular filter fabric is our Mirafi® S-Series needle-punched, nonwoven geotextile. This strong filter fabric is often used as liner protection in solid waste landfills, fracking ponds, and other water management systems. An economical option, the Mirafi® S-Series is perfect for a variety of civil engineering applications. Our strong, durable geo fabric is used for protecting environmental, energy infrastructure and natural resource projects. Visit our Mirafi® S-Series page to learn more.
Find out more about our Mirafi® Nonwoven Geotextiles. Visit our overview page to see all of our Mirafi® options.
Woven Fabric Options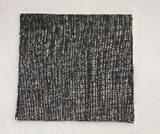 The heavy weight nonwoven geotextile can be just as strong as Woven Geotextiles, which have tensile strengths ranging from 250 to 380 lbs. However, if the extra filtration and elongation are not needed or a fabric that can handle a higher flow rate with the same strength is, the woven may be a better option for your application.
Customers Who Viewed This Product Also Viewed

8 oz Nonwoven Geotextile
10 oz Nonwoven Geotextile
16 oz Nonwoven Geotextile
If you have questions about nonwoven fabric, give us a call at 1-863-270-8118 or request a price quote.