Current Page
---
Woven Geotextile Material
315 lbs. Grab Tensile Woven Geotextile
The 315 woven geotextile material is a high strength fabric used for road stabilization, erosion control,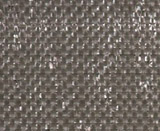 embankment support and ground stabilization. Offering a high grab tensile strength of 315 pounds (lbs.), these fabrics provide the strength necessary for use under roads, rip rap and other large materials.
As one of our strongest options, the woven geotextile is the perfect solution for areas that require a high tensile strength or ground support. All geotextiles are construction for a polypropylene material that offers a high resistance to UV exposure, rotting and other chemicals.
Features:
Fabric: Woven Polypropylene Slit Film
Components: UV Stabilized
Weight: 6 oz/yd2
Size: 500 yd2 per Roll
Benefits:
High Strength for Demanding Areas
Supports Roads and Heavy Rip Rap
Rot Resistant
UV Resistant
Chemically Inert
Strong Woven Design
Economical
Effective Separation for Aggregates
Typical Erosion Control Applications:
Railroad Construction
Hydraulic Construction
Stabilization
Separation
Rip Rap Support
Road Stabilization

Woven Geotextiles 315 lbs. Grab Tensile
Technical Specifications

Property
Link
Flyer
Woven Geotextile Flyer (pdf)
Installation
Installation(pdf)
Property
Test Method
Minimum Average
Roll Value (M.A.R.V.)
Unit
Weight (typical)
ASTM D5261
6.0 (203)
oz/yd² (g/m²)
Grab Tensile
ASTM D4632
315 (1.40)
lbs (kN)
Grab Elongation
ASTM D4632
15
%
Trapezoid Tear Strength
ASTM D4533
100 (0.444)
lbs (kN)
CBR Puncture Resistance
ASTM D6241
120 (.533)
lbs (kN)
Permittivity*
ASTM D4491
0.5
sec-1
Water Flow*
ASTM D4491
4 (163)
gpm/ft²
(l/min/m²)
A.O.S*
ASTM D4751
40 (.425)
U.S. Sieve(mm)
UV Resistance
ASTM D4355
70/500
%/hrs
Packaging
Details
Roll Dimensions (W x L) - ft
12.5 x 360 / 17.5 x 258
Square Yards per Roll
500
Estimated Roll Weight - lbs
210
Request Pricing
Know your options for woven geotextile's securement!

Visit our online store to see what we have in stock.
Additional Woven Fabric Options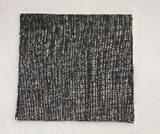 Similar to our other erosion control options, the Woven and Non Woven Geotextiles are available in several different styles and strengths to accommodate different requirements. Please do not hesitate to browse through our complete variety or contact us (772-646-0597) with site-specific requirements. Additional options include woven geotextile material, non woven fabrics and shade material.
If you have questions about products, give us a call at +1-772-646-0597 or request a price quote.
---