Coir Erosion Control Blanket
Coconut Fiber Blankets for Erosion Control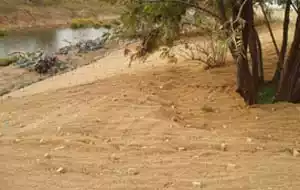 Each coir erosion control blanket shown here is designed to help with various erosion control applications involving riverbanks, streams or more. These coir blankets typically come in four different sizes or strengths depending on your applications. This can help with different slopes or water flows in your area.
Regardless of which coir blanket you choose, each blanket will be made from a high strength coconut fiber material that will stabilize your area to allow for vegetation and erosion control. Each blanket will offer a high level of strength, while slowly biodegrading of a period of four to six years (4 -6 yrs).
Our friendly staff is here to help you get the exact product you need!.

or Contact us for additional information.
Coir Matting Options
Coir matting is offered in several strengths designed for different areas and locations. The following can be used as a quick guide to the maximum conditions where these mats can be used:
Regardless of which coir matting option you choose, these erosion control materials will have extremely similar features in terms of material composition and and fabrics. These features will include:
Coconut Coir Fabrics
Woven Coir Design
100% Biodegradable
Lasts for a Period of around 4 to 6 years depending on your location
Seeding Options Before or After Installation
Safe for Wildlife
Coir Erosion Control Blanket Downloads and PDFs
Coir Matting Applications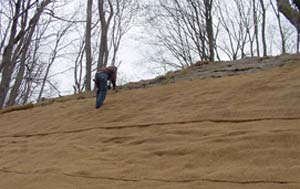 These coconut coir mats have been used in several different applications to help with stabilization, erosion control requirements and vegetation implementation. Some of the most common applications or uses for this erosion control matting are as follows:
Re-seeding Areas
River Bank Erosion Control
Slope Stabilization
Stream Bank Restoration
Wetland Restoration
Soil Reinforcement
View all Erosion Control Mats and Blankets
Questions? We can help! Call our team at 1-863-261-8388 or fill out our quote request form to discuss your requirements.