Do Erosion Control Blankets Biodegrade?
Straw Blankets vs. Coir Blankets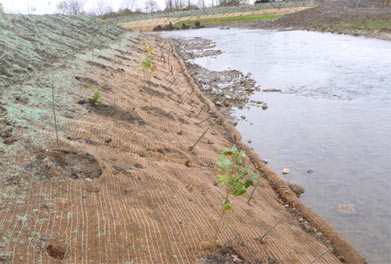 Once you decide that biodegradable erosion control blankets work best for your project, choosing what kind of biodegradable mat will depend on the condition of the location and time frame of the project.
Erosion control blankets biodegrade at different rates, depending on the materials used to construct the blanket and the conditions of your location.
In general, a majority of our erosion control blankets are built using natural fibers like straw, coconut coir fiber, wood fibers, photodegradable jute, and polypropylene netting. This allows many of our natural products to biodegrade over time, enriching your surrounding areas.
Our friendly staff is here to help you get the exact product you need!.


Differences Between Straw and Coconut Coir Blankets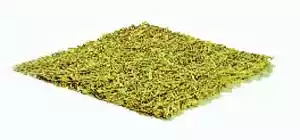 The main difference between a straw and coconut coir fiber blanket is their strength and life duration.
Straw Blankets biodegrade over shorter periods of time (typically 6 months to 2 years). They are designed for low slopes and limited water flow with overall moderate conditions. Straw blankets are equipped for 3:1 or 2:1 slopes.
Straw blankets have single or double exterior of biodegradable jute or photodegradable polypropylene. Generally, these blankets are designed with inner material kept in place by exterior netting. This inner material could be straw, straw with coco blends, or coir.
Whatever material you choose will determine how strong your erosion control will be. One advantage to straw blankets is they are economical and lightweight.
Single Net vs. Double Net Blankets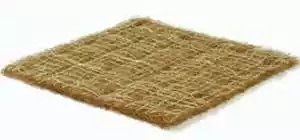 Coir Erosion Control Blankets have additional strength that allows them to slowly biodegrade over several years (typically 4 to 6 years). The main reason for this difference will revolve around the coir material and its natural construction.
Coir erosion control blankets are constructed from woven coir twine netting. These erosion control mats are equipped to stabilize slopes up to 1:1 and higher water flows. Known for their strength, coir erosion control blankets can be used in a range of locations with different conditions.
The coconut coir fiber is created using the husks of coconuts. These husks have been cured over time to develop strengthened coir fibers. Coir fiber blankets are more dense than straw blankets and therefore heavier to manipulate.
Coconut Mat Model
Open Area
Weight
Suggested
Slope
Suggested
Flow
Coir Mat 40
65%
400 g/m²
< 3:1
8 fps
Coir Mat 70
50%
700 g/m²
2:1 or 1:1
12 fps
Coir Mat 90
39%
900 g/m²
> 1:1
16 fps
Questions about coir or straw blankets? Call Erosion Control Products at 1-863-261-8388 or fill out our quote request form to discuss your requirements.
Choosing a Natural Erosion Control Mat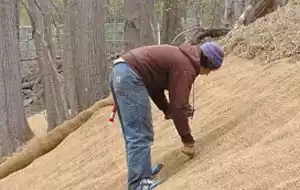 Choosing the right erosion control mat for your location will be highly dependent on several different factors, including the conditions of your location. Consider the following when choosing an erosion control mat:
Slope: A majority of our mats are rated for slopes anywhere from 3:1 to 1:1 in size. 3:1 slopes will be flatter and may require low-level erosion control. 1:1 slopes, by contrast, will be significantly steeper and will require tougher erosion control options, such as coir.


Flow: Often used along banks, streams, and shores, choosing an erosion control blankets is also dependent on the water flow in your location. Higher flows will require stronger blankets, such as the coir or coconut fiber material, while low flows may only require straw or wood fiber.
For more information on these products or additional questions, such as do erosion control blankets biodegrade, check out our Coir Mats and Straw Blankets.
Synthetic and Biodegradable Erosion Control Blankets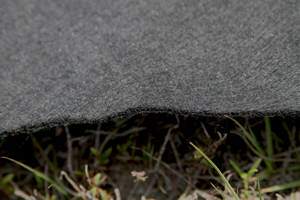 Choosing biodegradable erosion control blankets versus a synthetic geotextile will depend on the sensitivity of your location and if you want your erosion control blankets to disintegrate over time.
Deciding between a biodegradable erosion control mat and a synthetic control mat has to do with the conditions of the location and the duration of the project. Because biodegradable erosion control mats will disintegrate over time, they are meant for environmentally sensitive locations. Once they degrade, they will give back to the environment.
Synthetic erosion control blankets are meant for more permanent erosion control where additional strength is needed. The erosion control blankets will need to be removed once the erosion control project is complete as they will not naturally biodegrade. Synthetic Erosion Control Blankets come in woven and nonwoven styles.
Questions about erosion control blankets? We can help! Call our team at 1-863-261-8388 or fill out our quote request form to discuss your requirements.