Geotex
Polypropylene 2x2 HF

The 2x2 Geotex ® is the perfect woven fabric option for soil reinforcement and stabilization. Designed to provide long-lasting support in your location, these fabrics have been frequently used as embankment reinforcement over slopes, shores, banks, and other areas prone to erosion.
Similar to our other woven textiles, these fabrics feature a strong exterior that holds up to extended UV exposures, rot, and degradation. Its additionally high resistance to various chemicals has also allowed the fabric to be used in other locations, such as lagoon closures and landfills.
Our friendly staff is here to help you get the exact product you need!.


Features:
Woven Polypropylene Geotextile
UV Resistant
Resists Degradation due to Chemicals and Biological Elements in the Soil
Tensile Strength: 315 lbs. x 315 lbs.
Typical Roll Size: 15 ft. x 300 ft.( 4.57 m x 91.5 m)
Benefits:
Strong, High Resistance Fabrics
Equipped for a Range of Stabilization Activities
Safe for Use Under the Ground
Can Handle Outdoor Elements
Economical
Effective Solution
Typical Erosion Control Applications:
Reinforcing Soft Soils on Banks or Slopes
Lagoon Closures
Technical Specifications

Property
Test Method
English
Metric
Mechanical
Tensile Strength (Grab)
ASTM D-4632
315 x 315 lbs.
1400 x 1400 N
Elongation
ASTM D-4632
15 x 15%
15 x 15%
Wide Width Tensile
ASTM D-4595
2400 x 2400 lbs/ft
35 x35 kN/m
Wide Width Elongation
ASTM D-4595
12 x 8%
12 x 8%
Wide Width Tensile Strength at 5% Strain
ASTM D-4595
774 x 1404 lbs/ft
10.8 x 20.5 kN/m
Puncture
ASTM D-4833
140 lbs.
622 N
Mullen Burst
ASTM D-3786
800 psi
5510 kPa
Trapezoidal Tear
ASTM D-4533
125 x 125 lbs.
556 x 556 N
Endurance
UV Resistance
ASTM D-4355
80%
80%
Hydraulic
Apparent Opening Size (AOS)3
ASTM D-4751
40 US Std. Sieve
0.425 mm
Permittivity
ASTM D-4491
0.7 sec -1
0.7 sec -1
Water Flow Rate
ASTM D-4491
50 gpm/ft2
2035 l/min/m2
Roll Sizes
15 ft. x 300 ft./ 4.57 m x 91.5 m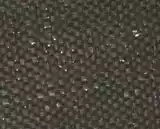 Fabrics featured here are one of many models and strengths available to control erosion, stabilize soil, and reinforce aggregates in the area. Additional models include woven options, nonwoven filter options, as well as several biodegradable/natural products. For these and other items, check out our Erosion Control Fabrics or Woven Geotextiles.
Customers Who Viewed This Product Also Viewed

Coir Logs
Coir Mats
Coir Wattles
If you have questions about products, give us a call at 1-863-261-8388 or request a price quote.