Coir Products for Erosion Control
Coir Logs, Coir Blankets, Coir Mats, and More
Coir products are a 100% natural and biodegradable option for controlling erosion along river banks, slopes, hills, wetlands and job sites. Constructed entirely from materials that have been derived from the husks of coconuts, these products provide reliable erosion control and vegetative support. Over time, products will biodegrade to enrich the surrounding area and help further root stabilization and growth. As seen below, the coir fiber has been used to create an entire family of environmentally safe, durable coir erosion control products.
Our friendly staff is here to help you get the exact product you need!.


---
Coir Erosion Control Products
Coir Erosion Control Products are some of the best options for erosion and sediment control on river banks, slopes, and shorelines. Made from tough coconut fiber materials, these products offer some of the highest strength natural erosion control options for hills, slopes, banks, and other areas with high erosion control.
Coir Fiber Product Options
Coir fibers have been used to construct various erosion control products including the following: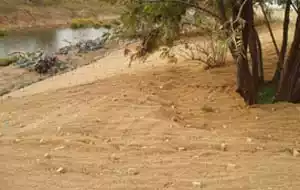 One of the most common uses for coir fibers is the coir mat. Constructed with an open weave of coir twine, these mats offer the strength necessary for high flow areas or steep slopes while still capable of protecting the most sensitive areas suffering from the effects of erosion. Coir mats are one of the strongest erosion control mats available and have models that can be used on slopes up to 1:1.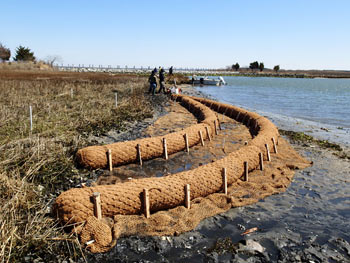 Another popular coir product is the coconut coir logs. Made from a combination of coir twine and mattress coir, these logs can be used prevent erosion in the following locations:
River Banks
Streams
Hills
Lakes
Slopes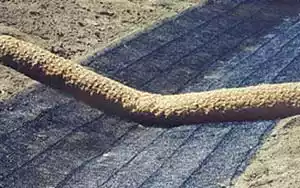 Similar in both design and style, the coir wattle is an excellent filtration device for erosion control and drain protection in your location. Wattles are commonly used on construction sites, job sites, and other areas dealing with stormwater runoff.
Additional Natural Coir Erosion Control Products
In addition to the coir fiber products featured here, we also offer several other natural erosion control options including blankets made from straw and wood fiber materials. For more information on these products, please don't hesitate to ask or check our additional erosion control pages.
Questions? We can help! Call our team at 1-863-261-8388 or fill out our quote request form to discuss your requirements.