Current Page
---
Geotextile Sediment Tubes
Hello. I am looking at the geotextile sediment tubes. I am wondering, how long do these bags usually take to drain or filter. It says that bags take awhile to drain but I do not see any estimate of time.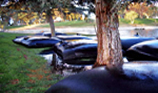 The filtering times on a geotextile dewatering bag or tube will depend on a variety of different factors including
Type of Fabric Being Used
Size of the Bag or Tube
Type of Sediment or Sludge being Filtered
Speed at which the Materials are being Pumped into your Bag
The first thing you will want to establish is whether you are looking for a dewatering bag or a dewatering tube. The geotextile filter bag is much smaller in size and is designed for silt or sediment removal on locations like construction site or other operating location.
The dewatering tube, by contrast, is a much larger geotextile product and is commonly used for sludge dewatering, lagoon dewatering or large removal jobs.
Questions? We can help! Call our team at +1-772-646-0597 or fill out our quote request form to discuss your requirements.
Filtering for Dewatering Bags
Dewatering Bags are typically built in a size of either 8 ounces or 10 ounces. The material used will be a non-woven fabric that creates needle-punched pores for small filtering jobs.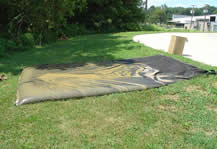 These bags have the following capabilities:
8 oz. Fabric: 80 gpm per square foot
10 oz. Fabric: 60 gpm per square foot
Filtering times will vary depending on the speed of pumps in your location and the amount of sediment needed to be filter out.
Filtering for Dewatering Tubes
Made in larger sizes and capacities, the Dewatering Tube is designed for high strength filtering jobs and uses a woven geotextile fabric. These fabrics may vary in strength depending on their fabric material which can include both polyester and polypropylene.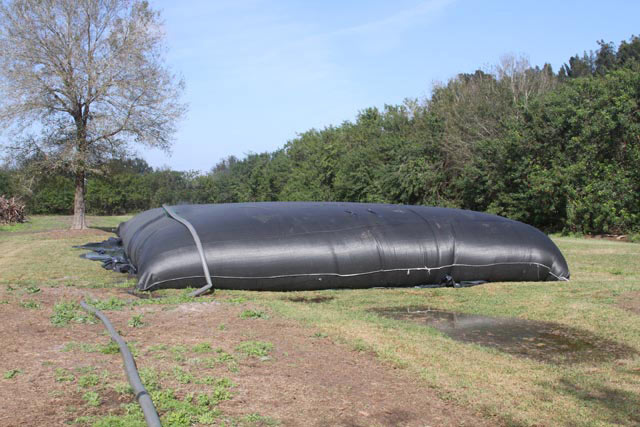 Since these geotextile sediment tubes typically deal with a high level of sediment, sludge or sand, filtering times will be based on the following:
Solids Content in your Slurry or Sludge
Tube Size/Volume/Height
Location of your Tube
Rate of Pumping
Amount of Water Requiring Dewatering
Since these dewatering projects often involve large amounts of water, sludge or sediment, speeds may also be increased through the following methods:
Polymer: The addition of polymer is often used to increase pumping times. If you are considering this option, it is best to use polymer specialist to treat your materials.


24/7 Run Time: Dewatering tubes can be run 24/7, extending the amount of time available for dewatering.
If you have questions about products, give us a call at +1-772-646-0597 or request a price quote.
---