Sediment Bag for Dredging and Dewatering
Construction Dewatering with Sediment Filter Bags
Sediment bags are economical solutions for controlling stormwater runoff, site runoff, and silt filtration on construction sites. Made from nonwoven filtration fabric, sediment bags effectively capture sediment in site runoff releasing clean water and keeping you in compliance. Read below for details on all the sediment filter bags we carry.
What Is a Dewatering Bag?
Sediment bags, often called dewatering bags, can come in all shapes, sizes, and be tailored to any number of applications. Whether you're working in construction dewatering or other dredging and dewatering projects, having the right sediment filter bags for your application will be crucial. We carry standard dewatering filter bag models, reusable sediment filter bags, and geotextile dewatering filter bag models for oil and sediment.
Our friendly staff is here to help you get the exact product you need!.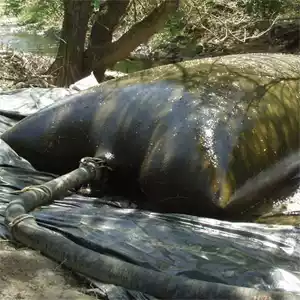 Standard sediment bags, called dewatering bags and sediment filter bags, are made from heavy duty nonwoven geotextile material perfect for filtering sediment from site runoff. This type of dewatering filter bag is one-time-use and must be disposed of after dewatering operations have ended and the bag is at capacity. For more detailed specifications on the standard sediment bags, please see the sediment filter bag page.
If you need sediment bags, give us a call at 1-863-261-8388 or request a quote.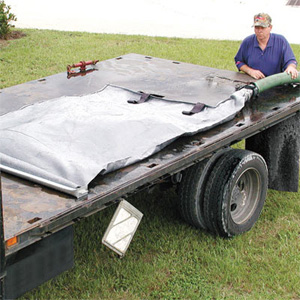 Reusable dewatering filter bags are as robust and effective as standard sediment bags but offer the added perk of being reusable. For dredging and dewatering projects that are on a tight budget, having a reusable sediment filter bag means having to purchase fewer dewatering filter bags over a project's lifetime. You can remove the sediment from your reusable dewatering filter bag and reuse or relocate the bag for continued use. See our page for more information on reusable sediment bags.
If you need sediment bags, give us a call at 1-863-261-8388 or request a quote.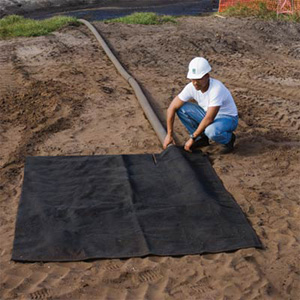 Filtering out sediment from site runoff before it leaves your jobsite will be imperative for staying in compliance. You don't want sediment getting into storm drains after it comes off of your jobsite. Even more so, you don't want oil and hydrocarbons in the runoff flowing out of a sediment bag either. That's why we carry the geotextile dewatering bag for oil and sediment, which is considered the "industry standard" and meets most compliance requirements. Construction dewatering projects can often involve oil and sediment being mixed together unbeknownst to you. Get an oil and sediment dewatering bag to capture contaminated sediment and stop oil from getting into storm drains.
If you need sediment bags, give us a call at 1-863-261-8388 or request a quote.
Dredging and Dewatering Products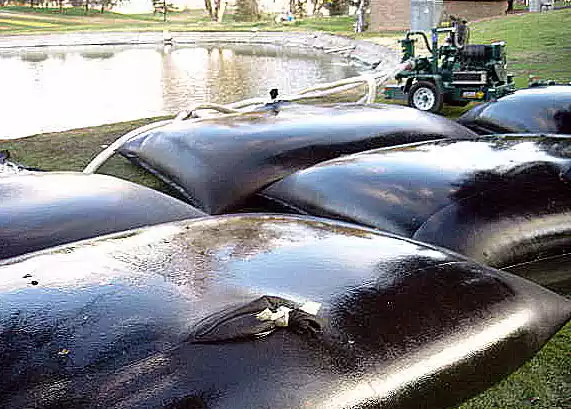 While we carry a variety of sediment bags for dredging and dewatering projects. We also have a variety of other dredging and dewatering products like dewatering socks, and filtration pond liners. All of these dewatering products can be used for construction dewatering projects and other dredging and dewatering projects.
Dewatering Socks
Dewatering Tubes
Filtration Pond Liners

Customers Who Viewed This Product Also Viewed


Dewatering Hose Connectors
Dewatering Sock
Breakwater Dewatering Tubes
Questions about sediment bags? We can help! Call our team at 1-863-261-8388 or fill out our quote request form to discuss your sludge filtration requirements.