Non Woven Geotextile
4 oz. Non Woven Geotextiles
The 4 oz. Non woven geotextile is a light weight material used for filtering, sediment control, and embankment support. Even being light in weight, this textile offers a grab tensile strength of 100 pounds (lbs.), with a flexibilit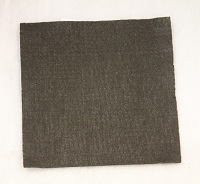 y that a woven geotextile would not be able to offer.
All geotextiles are constructed from a polypropylene material that offers a high resistance to UV exposure, rotting, and other chemicals. Nonwoven geotextiles use a technique called needle puncturing to hold the fabric together rather than a weave like the wovens have. This process of creating the non woven textile helps it filter better and increase flexibility. 3.1 oz to 16 oz nonwoven geotextiles are also available.
If you have questions about products, give us a call at +1-772-646-0597 or request a price quote.
Features:
Fabric: Nonwoven Needle Punctured Polypropylene
Grab Tensile Strength: 100 lbs
Roll Sizes: 12.5' x 360' and 15' x 360'
Roll Weight: 146/172 lbs
Water Flow Rate: 140 gpm/ft2
Size: 500/600 yd2 per Roll
Benefits:
Rot, UV and Chemically Resistant
Light Weight Fabric Design
Fast Liquid Filtration
Effectively Removes Sediment
High Strength for Demanding Areas
Keeps Aggregates and Materials Separate
Typical Applications:
Sediment Control
Slope Stability
Stabilization
Rip Rap Support
Drainage
General Erosion Control

4 oz Nonwoven Geotextiles
Technical Specifications

Property
Link
Flyers
Nonwoven Geotextile Flyer (pdf)
Specification Sheet
4 oz. Fabric Specifications (pdf)
Installation
Geotextile Installation (pdf)
Property
Test Method
Unit
Minimum Average
Roll Value (M.A.R.V.)
Weight (typical)
ASTM D5261
oz/yd² (g/m²)
4 (136)
Grab Tensile
ASTM D4632
lbs (kN)
98 (.467)
Grab Elongation
ASTM D4632
%
50
Trapezoid Tear Strength
ASTM D4533
lbs (kN)
43 (.222)
CBR Puncture Resistance
ASTM D6241
lbs (kN)
300 (1.36)
Permittivity*
ASTM D4491
sec-1
2
Water Flow*
ASTM D4491
gpm/ft²
(l/min/m²)
120 (6518)
A.O.S*
ASTM D4751
U.S. Sieve(mm)
70 (.212)
UV Resistance
ASTM D4355
%/hrs
70/500
4 oz. Geotextile Sizes

Roll Size
Total Area
12.5' W x 360' L
4500 SF/roll
15' W x 360' L
5400 SF/roll
Request Pricing
| | |
| --- | --- |
| For geotextile securement accessories, please call us at 1-772-646-0597! | |
Additional Woven Fabric Options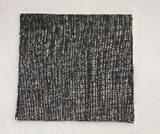 Woven Geotextiles are available for applications that require a stronger, stiffer fabric. Woven geotextiles come in tensile strengths that range from 150 to 315 pounds.
Please do not hesitate to browse through our complete variety of woven and non woven geotextile options or contact us with site-specific requirements for woven and nonwoven geotextile material.
If you have questions about products, give us a call at +1-772-646-0597 or request a price quote.