Erosion Control Matting
Erosion Control Matting is an excellent way to stabilize locations dealing with water, erosion or reconstruction activities. Erosion mats are typically either biodegradable (straw, coconut coir, wood fiber) or synthetic (TRMs, woven geotextiles, non woven geotextiles).
Biodegradable options are considered a short-term solution and are often used in areas that are environmentally sensitive. Synthetic materials, by contrast, are a long-term solution and are used around roads or drainage areas to stabilize the area. Please feel free to browse through options below or give us a call (772-646-0597) to find the best mat for your location.
Coir, Straw & Aspen Wood Mats
StrawCoco Blanket

Straw Erosion Control:
Straw Mat
Erosion Control:
Coir Temporary Mat
Aspen Wood Mat

Jute Matting

Coir Mat 40
Coir Mat 60



Coir Mat 70


Coir Mat 90

Polypropylene & Turf Reinforcement Mats
Erosion Control Blanket: Polyprop 407
Erosion Control Blanket: Polyprop P50000

Erosion Control: Polyprop Supergro

Pyramat Turf
Reinforcement Mat

Nonwoven Geotextiles

Woven Geotextiles
---
Erosion Matting Variety
Choosing the right erosion matting for your location will vary depending on the slope in your location, the water flow, and the desired longevity. Our longest term erosion mat will typically be one of our woven or nonwoven geotextiles. These mats are made from a synthetic material to stabilize your location for extended periods of time. By contrast, straw mats typically offer our shortest lifespan with some designed to biodegrade in just 90 days!


Coir Mats
Coir erosion control mats are typically some of the strongest erosion matting options for erosion control and can last anywhere from 4 to 6 years. These mats are made from coconut coir materials that will biodegrade over time. These mats are typically used for the following applications:
Stream Bank Restoration
Vegetation
Wetland Restoration
Stabilization in High Flow Channels
Slope Stabilization and Vegetation


Straw Erosion Control Matting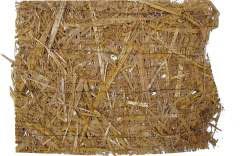 For erosion control in areas that require shorter term applications, straw mats are the perfect options. These mats will typically last anywhere from 12 to 24 months, with some shorter term options of around 90 days.
In addition to the straw and straw-coco blends on this page, please feel free to also check out our some of our Straw Blankets for more straw erosion control options.


Long-Term Stabilization Solutions
For a permanent solution, non-biodegradable polypropylene products are the best choice. Options include woven geotextiles, non woven geotextiles and TRMs.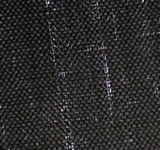 The following can be seen as a guide to using these materials:
Woven Geotextiles- Perfect for stabilization and separation applications.


Nonwoven Geotextiles- Built with high filtration levels that allow for filtering of materials, silt and sediment.
Don't see what you need? Give us a call! We'd be happy to find a site specific solution just for you!
See What Others Are Asking About Our Erosion Control Matting:

Other Product Categories: